IDSS 2024
Italian Design Summer School: Art, Society and Industry, the 16h Edition
Staff
Directors
Giampaolo Campana, PhD Prof., Director of the IDSS, Dept. of Industrial Engineering (DIN), University of Bologna, Italy
Dario Croccolo, PhD Prof., Deputy Director of the IDSS, Dept. of Industrial Engineering (DIN), University of Bologna, Italy


co-Directors and member of the Scientific Committee (alphabetical order)
Fazleena Badurdeen, Prof., co-Director,University of Kentucky (UK), Kentucky, USA
Jun-Ki Choi, Prof., co-Director, University of Dayton, Dayton, USA
Pier Luca Freschi, Designer, Academy of Fine Arts in Bari and Academy of Fine Arts in Bologna, Italy
Pedro Manuel Hernandez Castellano, Prof., co-Director, Universidad de Las Palmas de Gran Canaria, Las Palmas, Spain
Yeh-Liang Hsu, Prof., co-Director, Yuan Ze University, Taipei, Taiwan
Hideki Kobayashi, Prof., co-Director, Prof., Osaka University, Osaka, Japan
C. K. Lim, Prof., co-Director, Yuan Ze University, Taipei, Taiwan
Alfredo Liverani, Prof., Dept. of Industrial Engineering (DIN), University of Bologna, Italy
Tatsu Matsuda, Prof., co-Director, Shizuoka University of Art and Culture, Hamamatsu, Japan
Thi Thu Trang Ngo, Prof., co-Director, Ho Chi Minh City University of Architecture, Ho Chi Minh City, Vietnam
Parsa Pahlavan, Prof., co-Director, Ferdowsi University of Mashhad, Iran
Lisha Ren, Prof., co-Director, College of Design, Tongji University, Shanghai, China


Funding members (alphabetical order)
Barbara Cimatti, PhD Eng., University of Bologna, Italy
Dario Croccolo, Prof., University of Bologna, Italy
Haruiko Fujita, Prof., Osaka University, Osaka, Japan
Raffaele Milani, Prof., University of Bologna, Italy


Administration
Roberta Partisani, Dott., Segreteria Organizzativa Ce.U.B., Italy

Top page
Further detail about staff members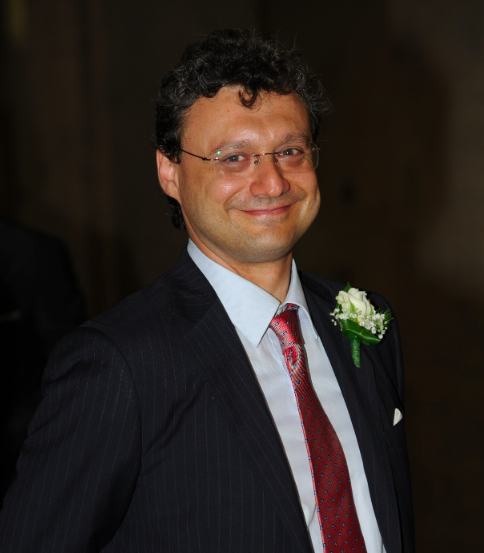 Director: Prof. Giampaolo Campana, University of Bologna, Italy.
Associate Professor at the University of Bologna. He received the national qualification as Associate Professor on 18 December 2013 and his PhD in Engineering of Materials, University of Florence, Faculty of Engineering on 29 September 2004. PhD thesis on the "Interaction between Laser and plasma for innovative industrial applications".
MSc in Mechanical Engineering, University of Bologna, Faculty of Engineering. Master thesis: "Applicability of the Artificial Neural Networks to the prediction of the performances of a ductile iron". The master thesis was awarded by the AMME-ASMECCANICA (Associazione Meridionale di Meccanica) and presented at the International Conference "Advancing with Composites 2000", 9-11 May, Milan, Italy.
He teaches "Computer Integrated Manufacturing Systems" for the Industrial Engineering Master Degree Course and "Materials and Manufacturing Processes for Design of Industrial Products" for the Advanced Design Master Course.
He is receiving Editor of the International Journal of Optics and laser Technology, Elsevier and Associate Editor of the international Journal of Clean Technologies and Recycling, AIMS press.
His research topics are Sustainability and Sustainable Manufacturing, modelling, simulation and optimisation of manufacturing processes, and design of experiments. He published more than 120 papers in Int. Journals and Conference Proceedings, of which more than 80 are in International Journals.

Personal Website at UniBo
Email at IDSS: din.itadesign@unibo.it

Top page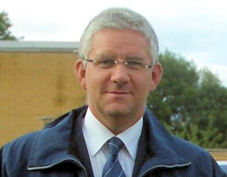 Deputy Director: Prof. Dario Croccolo, University of Bologna, Italy.
Full Professor at the University of Bologna since 2016.
1st class degree in Mechanical Engineering in 1990. Qualified as an Engineer with full marks in 1991.
Qualified as a Ropeways Director in 1992.
PhD obtained in 1994.
Professor of "Production Technology" at the "A. Meucci" Technical Secondary School (Cittadella – Italy) from 1992 to 1995.
Employed as an Assistant Professor in 1995 at the University of Bologna, where he is attached to the DIN Department.
In 2001 he became an Associate Professor of Machine Design. Since 1996 he has been in charge of the DIN Library. He was also involved, as scientific Coordinator, in several research activities carried out in cooperation with some important industrial companies. Since 1999 he has been in charge of the Erasmus exchange program between the University of Limerick and the University of Bologna.
The research activity is mainly focused on the following fields: shaft-hub connection, threaded connection, friction coefficient definition,fatigue behaviour of materials, adhesive bolted and interference fit joints (hybrid joints).
He holds a patent as an inventor. Qualified as full Professor in 2014.
He is, finally, the author of more than 140 publications, including six monographs (one of them as international edition),three contributions in book chapters, as international editions, some papers presented at national and international Conferences, some manuscripts submitted to national and international journals of which 40 are included in ISI or SCOPUS databases.
Personal Website at UniBo

Top page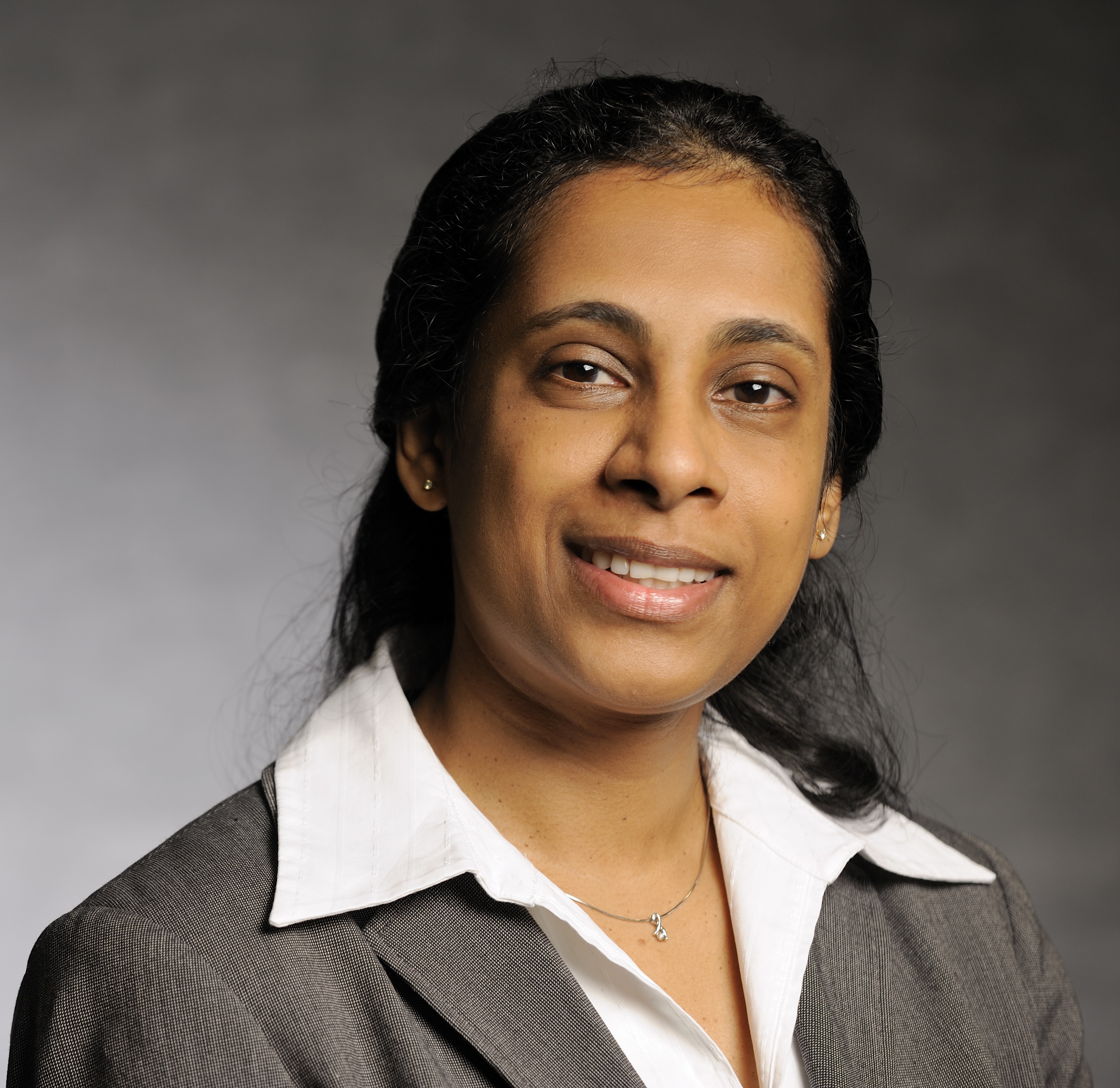 Co-director: Prof. Fazleena Badurdeen, University of Kentucky (UK), Kentucky, USA.
Fazleena Badurdeen is a Professor in Mechanical Engineering at the University of Kentucky (UK) and is also the Director of Graduate Studies for the online Manufacturing Systems Engineering MS Program.
She is a core member of the university's Institute for Sustainable Manufacturing, an internationally recognized center of excellence on sustainable products, processes and systems.
Prof. Badurdeen's research interests are in sustainable product design, modeling, analysis and decision support with manufacturing systems and supply chains for more sustainable manufacturing.
Her research has been funded by different federal agencies such as the US Army, Air Force Research Laboratory, National Science Foundation, MXD (formerly Digital Manufacturing and Design Innovation Institute) and the National Institute for Standards and Technology as well as companies including GE Aviation, GE Transportation, and Coronado Mines.
She has published over 150 peer reviewed papers and her team has received numerous accolades for their research.
She is the founding Chair of the International Forum on Sustainable Manufacturing, is an Associate Editor for the Resources, Conservation, and Recycling journal, and serves on the editorial boards of a number of other journals.
Prof. Badurdeen is a member of the Institute of Industrial and Systems Engineers (IISE) and the Society of Manufacturing Engineers (SME). Dr. Badurdeen received her PhD in Integrated (Industrial and Mechanical) Engineering and MS in Industrial Engineering both from Ohio University, USA.
She also holds an MBA from the Postgraduate Institute of Management, Sri Lanka and BS in Engineering from the University of Peradeniya, Sri Lanka.

Top page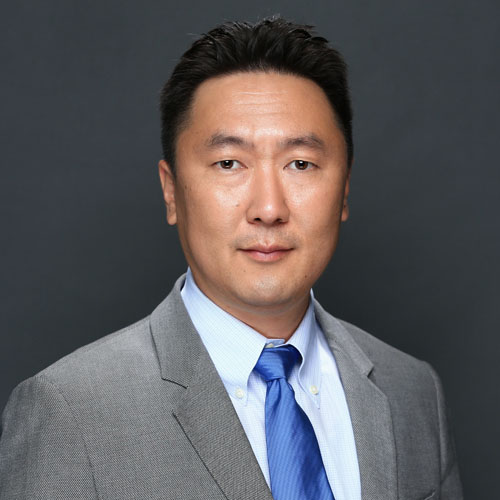 Co-director: Prof. Jun-Ki Choi, University of Dayton, Dayton, USA.
Prof. Jun-Ki Choi is working in the Department of Mechanical Engineering/ Renewable and Clean Energy (RCL) Program at the University of Dayton located in Ohio, United States. He has published more than 70 peer reviewed journal papers and conference proceedings.
Since joining the University of Dayton in 2012, Professor Choi has made strong contributions to research and teaching. He developed a research program in the area of sustainable manufacturing, energy and resource efficiency, design for environment, life cycle assessment, and economic input-output analysis.
Prof. Choi received a 2017 Vision Award for Innovation from the University of Dayton for developing a new course in which he successfully implemented a project-based learning model built on the life-cycle design and sustainable business challenges of industrial partners. He also developed a summer class at the Korea Advanced Institute of Science and Technology (KAIST) on the Climate Change and Green Business.
Before he joined the University of Dayton, Dr. Choi was a scientific staff at the Brookhaven National Laboratory (BNL) and performed projects with the US Department of Energy and global renewable energy industries. He has been serving as a member of International Energy Agency (IEA)'s Technical Committee for Photovoltaic (PV) Task 12, which addresses the environmental impacts of PV technologies. At the BNL, he was the first researcher in the Sustainable Technology Division to receive the Goldhaber Distinguished Fellowship. He received an award from US Department of Energy's Laboratory Directed Research and Development (LDRD) program for his novel research work for developing a framework to integrate macro-economic analysis tool with life cycle assessment.
Prof. Choi received his master and PhD degrees from Mechanical Engineering at the University of Michigan and Purdue University, respectively. He worked as a postdoctoral researcher in the Centre for Resilience at the Ohio State University. He has been serving as a co-editor of the Proceedings of International Society of Sustainable Systems and Technology (ISSST) since 2013.

Top page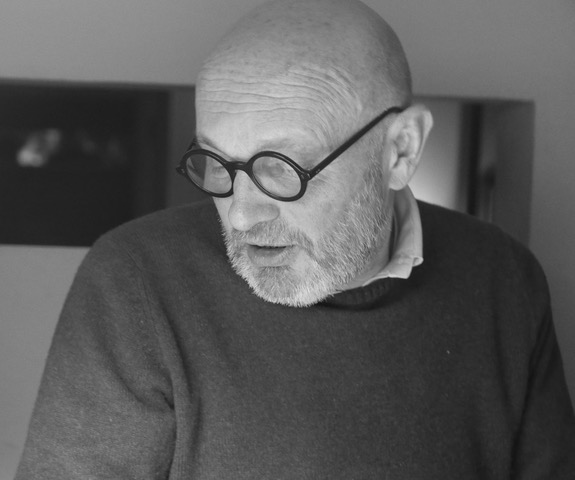 Pier Luca Freschi, Designer, Freschi Design Studio, Inola, Italia.
Pier Luca Freschi was born in Imola in 1959, where he lives.
After the diploma in Car design in Turin and the Milanese experience at some product design studios, Pier Luca Freschi have started his professional experience related to the design of industrial products by opening his own studio (Freschi Design - industrial design studio) in Imola.
In the mid-90s he diversified his design commitment into several sectors: jewellery, medical and zootechnical.
In 2000, he participated in a project of an indoor kart track including a series of services with a renowned architectural studio. He was in charge of exterior and interior design.
In the last two decades, he expanded his interest through designing urban furniture, display systems for shops and exteriors, door opening and control systems, mechanical and automatic entrance keys for the home, coffee services, a helicopter, steel presses, vats for winemaking, industrial welding machines and balancers.
Latest works are a collection of outdoor lamps and two collections of outdoor and interior furniture with ceramic tops.
He taught Concept Planning, Technical Drawing, and Product Design at the Academy of Fine Arts in Bologna.
He held the chair for Product Design for two years at the Academy of Fine Arts in Foggia.
Since 2022, he has been teaching Design, and Product Design at the Academy of Fine Arts in Bari.

Top page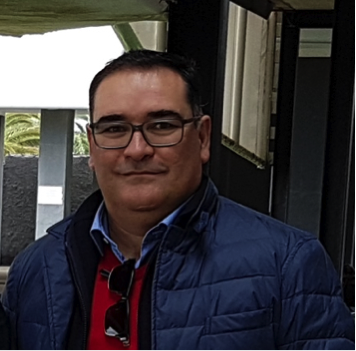 Co-director: Prof. Pedro Hernandez, Universidad de Las Palmas de Gran Canaria, Las Palmas, Spain.
Professor, Department of Mechanical Engineering, ULPGC, 1995-present.
December 2003, PhD Industrial Engineering, School of Industrial Engineering, ULPGC.
Coordinator of Ingeniería de Fabricación Educational Innovation Group.
Coordinator of Degree Industrial Design Engineering and Product.
Development, School of Industrial and Civil Engineering, ULPGC.
Teacher of Product Development Technologies and Advanced Manufacturing Process.
Member of Centro de Fabricación Integrada (CFI).
Researcher of Fabricación Integrada y Avanzada Research Group.
Research topics are based on: Micro-manufacturing, Additive Manufacturing, Rapid tooling, Electroforming process, Plastic manufacturing processes, Natural fibers, Engineering education.
He published more than 75 papers (Int. Journals and Conferences, National Conferences, National Journals), of which more than 25 in International Journals.
He has participated in more than 30 international or national research projects.
Author of several books or book chapters related to scientific divulgation and educative innovation.

Top page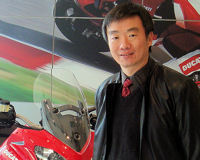 Co-director: Prof. Yeh-Liang Hsu, Yuan Ze University, Taipei, Taiwan.
Professor, Department of Mechanical Engineering, Yuan Ze University, 2001/02-present.
Secretary General, Yuan Ze University, 2005/08-present.
Director, Gerontechnology Research Centre, Yuan Ze University, 2000/08-present.
Columnist, Car Magazine, 1995/06-present.
Chairman, Department of Mechanical Engineering, Yuan Ze University, 1999/08-2005/07.
Chairman, Department of Resource and Environment Science Technology, Yuan Ze University, 2002/08-2005/07.
Director, Office of Physical Education, Yuan Ze University, 2002/08-2005/07.
Member of the Presidential Search Committee of Yuan Ze University, 2005.
Director, Asia Cement, 2002/06-2005/06.
Dean, Office of Information Services, Yuan Ze University, 1997/08-1999/07.
Associate Dean, Office of Information Services, Yuan Ze University, 1996/08-1997/07.
Director, Centre of Teaching and Learning, Office of Academic Affairs, Yuan Ze University, 1995/08-1996/07.
Chief, Curriculum Section, Office of Academic Affairs, Yuan Ze University, 1994/08-1995/07.
Chief, International Cooperation Section, Office of Research and Development, Yuan Ze University, 1993/10-1994/07.
Associate Professor, Department of Mechanical Engineering, Yuan Ze University, 1992/08-2001/02.

Top page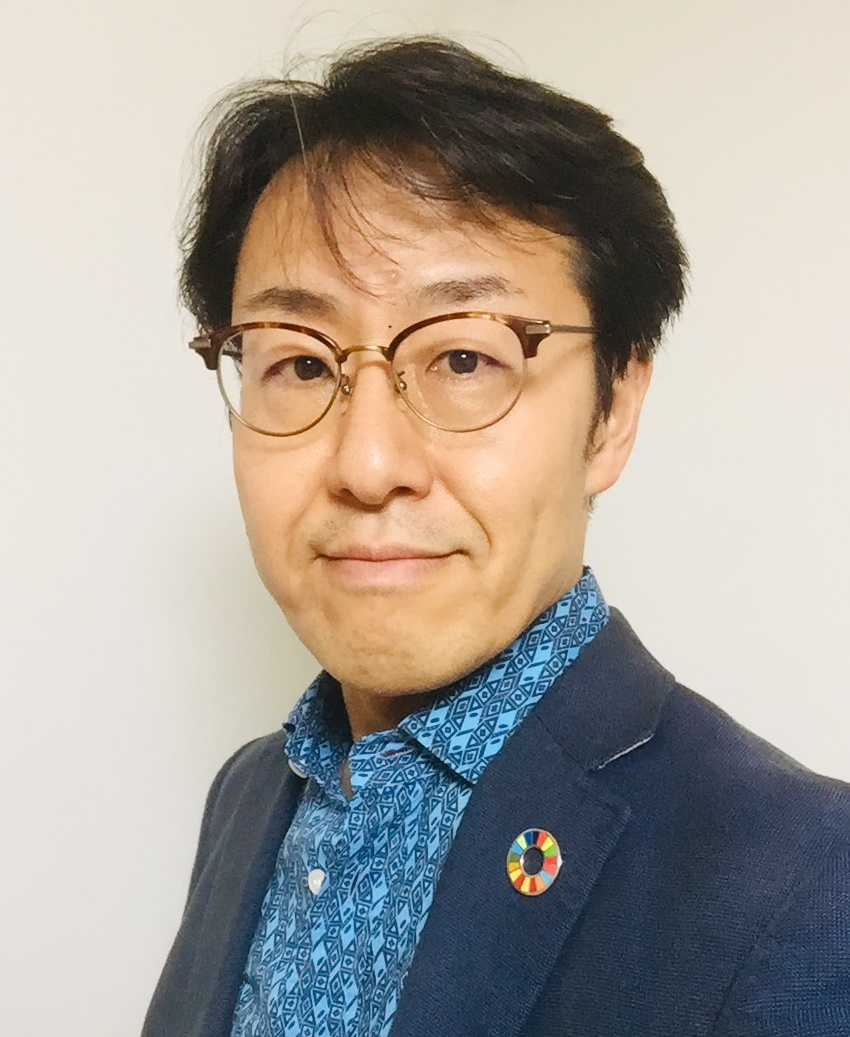 Co-director: Prof. Hideki Kobayashi, Osaka University, Osaka, Japan.
Professor, Department of Mechanical Engineering, Graduate School of Engineering, Osaka University, 2015 to present.
Senior Manager, Corporate Research and Development Centre, Toshiba Corporation, 2007-2015.
Senior Research Scientist, Corporate Research and Development Centre, Toshiba Corporation, 2004-2007.
PhD in Design Engineering, the University of Tokyo, 1996.
BSc in Nuclear Engineering, Hokkaido University, 1989.
Chairman, EcoDesign2021 and EcoDesign2023 symposia.
Chairman, Carbon Neutral Research Association in Industry, 2022 to present.
His expertise covers design studies general including design engineering, life cycle engineering, sustainable system design.
He was a member of public committees, such as a task force member of the Committee on Global Issues, Ministry of Internal Affairs and Communications.

Top page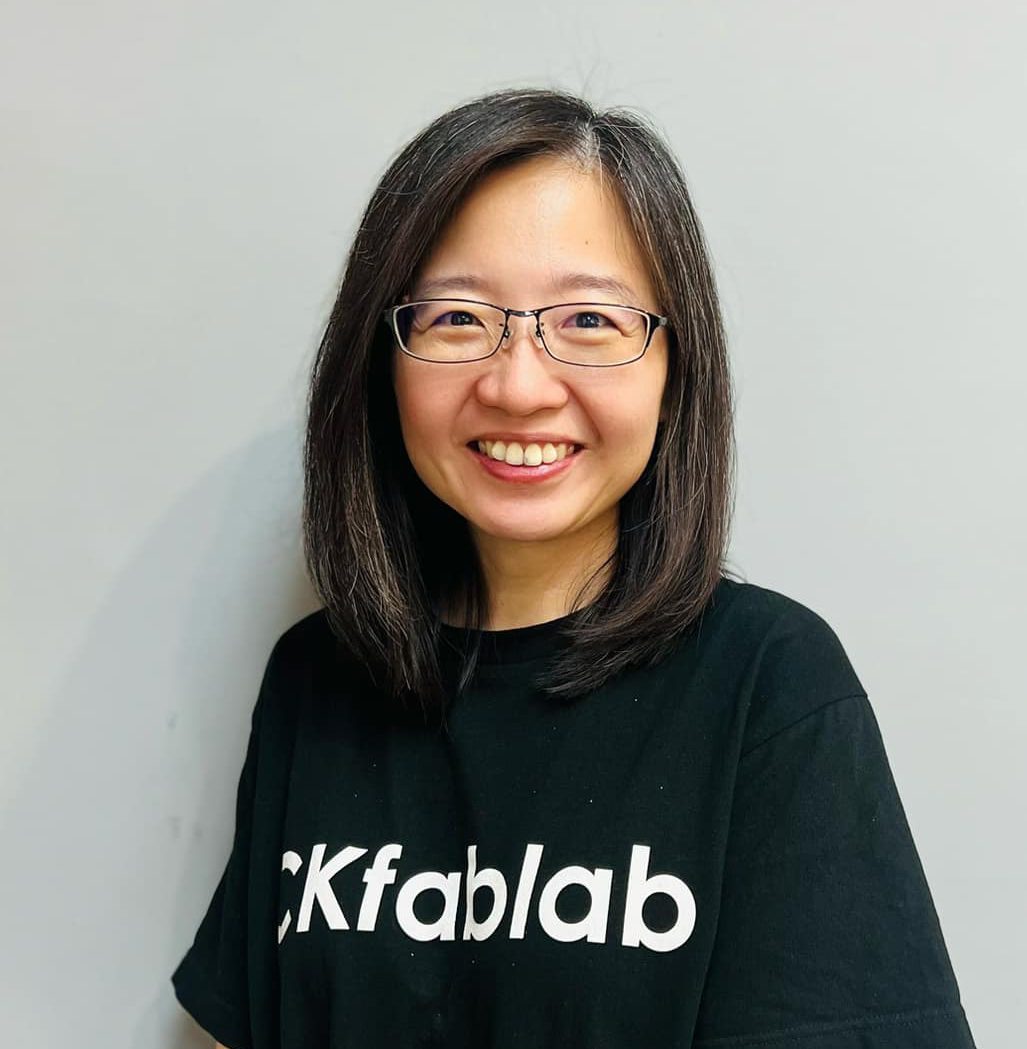 Co-director: Prof. Chor-Kheng Lim (林楚卿), Yuan Ze University, Taipei, Taiwan.
Associate Professor at the Department of Art and Design at Yuan Ze University., 2001/02-present.
She got a Doctoral degree in Architecture at the National Chiao Tung University.
Prof. Lim was the deputy director of the Gerontechnology Research Center of Yuan Ze University from 2014-2019.
She is the founder of the CKfablab digital fabrication laboratory.
She is the Director of Planning and Design Digit – Makerspace of Yuan Ze University.
Prof. Lim has made considerable achievements in teaching and research and received multiple awards and honors, including Excellence Awards and Merit Award of Innovative Teaching Awards of Yuan Ze University; Research Excellence Award, Teaching Excellence Award and Service Tutorship & Service Excellence Award of the University Performance Awards during her ten years' teaching experience at the university. Meanwhile, she also won the Excellent Teacher Award from the Ministry of Education.
Prof. Lim's research focused on digital design-related implements, with equal emphasis on teaching and design practical. With an aim to rely on research as the base of core competitiveness, enhance design ability, integrate digital fabrication, digital tooling, design thinking, interactive design and trans-disciplinary digital design, probe into the design applications of these researches in different sectors (architecture, art, product and engineering) and finally combine research and teaching and realize the innovative teaching applications of digital design.

Top page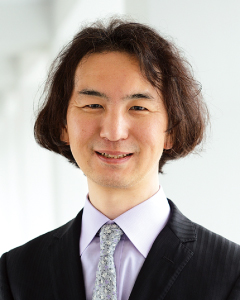 Co-director: Prof. Tatsu Matsuda, Shizuoka University of Art and Culture, Hamamatsu, Japan.
Associate Professor, Department of Design (Architecture and Landscape)
"I specialize in architectural and urban theory, architectural design and the history of urban planning, while at the same time practicing a variety of spatial design. Designing at the intersection of theory and practice, also integrating the domain of architecture and urbanism are key themes of my work, and as an extension of this, I am interested in creating new territories by connecting traditionally conflicting or fragmented disciplines. Originally from Kanazawa, having lived in Tokyo for a long time and having spent several years in Paris, I would like to use my experience of staying in several cities for to develop design activities to revitalize the local community here in Hamamatsu, while connecting global and local situations."
Research Keywords: Architectural Design, Computational Design, Origin of Scientific Urbanism, Le Corbusier.

Top page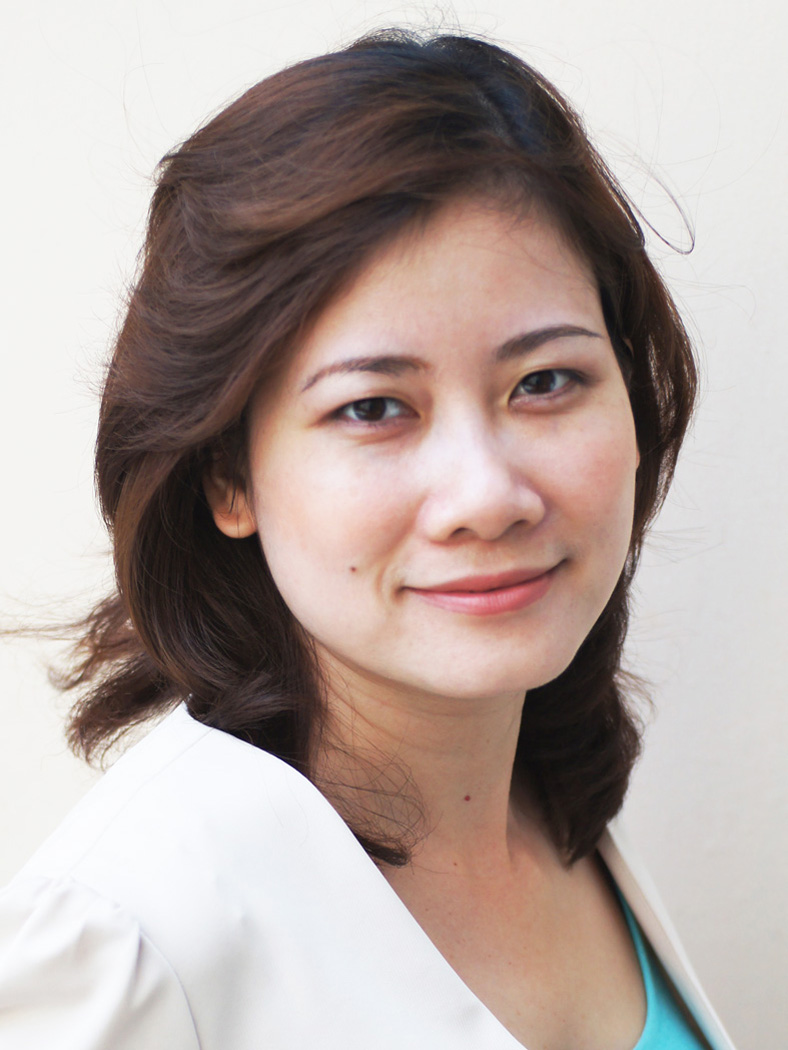 Co-director: Prof. THI THU TRANG NGO, Ho Chi Minh City University of Architecture, Vietnam.
Dean of Art Design Faculty, Ho Chi Minh City University of Architecture, 2012‐present.
Member of Assessment and Acceptance Board of Vietnamese Education and Training Ministry for design training programs, 2014.
Product design manager for NOA Design Association, Italy, 2013‐present.
Member of Judge Board of Vietnamese Inventor Program, organized by Vietnamese Television, 2013.
Member of Judge Board of Hoa Mai Furniture Design Competition, organized by Handicraft and Wood Industry Association of Ho Chi Minh City, 2011‐2014.
Program Director of Industrial Design, Ho Chi Minh City University of Architecture, 2010‐2011.
Training Manager for ADS International Art Design Centre, 2010‐2012.
Senior Designer at SCANCOM International Ltd., Denmark manufacturer of wooden outdoor furniture, 2005‐2006.
Product design lecturer at Ho Chi Minh City University of Architecture, 2002‐2011.

Top page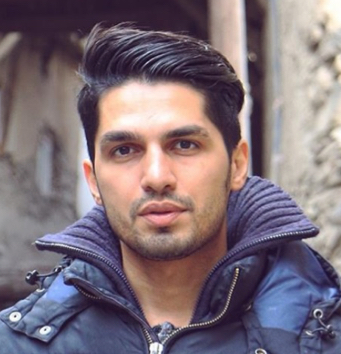 Co-director: Prof. Parsa Pahlavan, Ferdowsi University of Mashhad, Iran.
He is a conservation architect, material designer and assistant professor of architecture at Ferdowsi University of Mashhad, Iran.
He graduated in Master of Architectural Engineering at Politecnico di Milano in 2012 and had experience of collaborations in the field of valorization of restorative materials for conservation of cultural heritage.
He has received his PhD in Material Design for Restoration of the built environment from DICAM (Department) from the University of Bologna in 2017.
He has also been a post-doctoral researcher on the topic of tailored design of restorative materials for conservation of one the most important world historic sites: Persepolis; in collaboration with both Italian and Iranian experts.
He also works as a freelance architect and designer and as a conservation architect.

Top page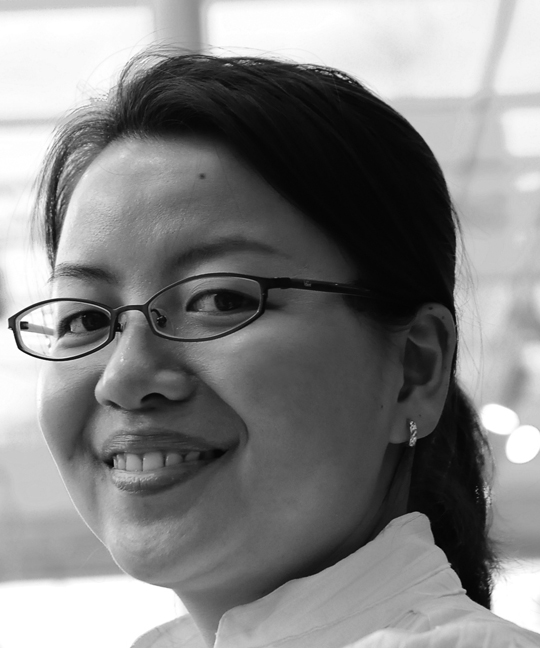 Co-director: Prof. Lisha Ren, Tongji University, Shanghai, China.
Dr Lisha Ren was Born in 1982 in Xinjiang, China. Her research interests are mainly in Design History and Bridge Landscape. Over the years, she has carried out in-depth research into the theme of Interdisciplinary Design Education and Bridge Landscape, devoting a large part of her academic activity to teaching aesthetics to designers and engineers to reach the highest point of connection between form and structure, design and aesthetics features. This objective has been carried out by giving huge importance to the conceptual design of bridges, paying particular attention to their integration into the landscape to obtain a more sustainable and less invasive development of infrastructures. She has given several keynote speeches at some important international conferences. She was invited to give a keynote speech in IASA 2019 in Lisbon.
She authored "Footbridge as Art" in 2015. She also published many papers in international and national design journals and conferences, such as IASDR, DRS, Cumulus, and the International Footbridge Conference.
Lisha Ren is the Associate Professor at the College of Design and Innovation, Tongji University, Shanghai, China. Dr Lisha Ren received her doctorate in Theory of Architecture in 2010 from Tongji University. Since then, she has co-chaired the industrial design program for undergraduate students at the College of Design and Innovation in Tongji. In 2013, she founded the Research Lab of Genealogy of Design History, D&I, Tongji University.
Dr Ren has supervised 20 dissertations of PhD students and master's students. She has a broad experience in participation and coordination of practical projects, such as the Zhongtan Bridge Design Proposal on the Yellow River, 2020, 8 Iconic Footbridges for Chinese National Game, Xi'an, 2021, the New CBD Central Footbridge Design in Xi'an, 2022, Public Sculpture Design for Ningbo Children's Park, 2022 etc.


Top page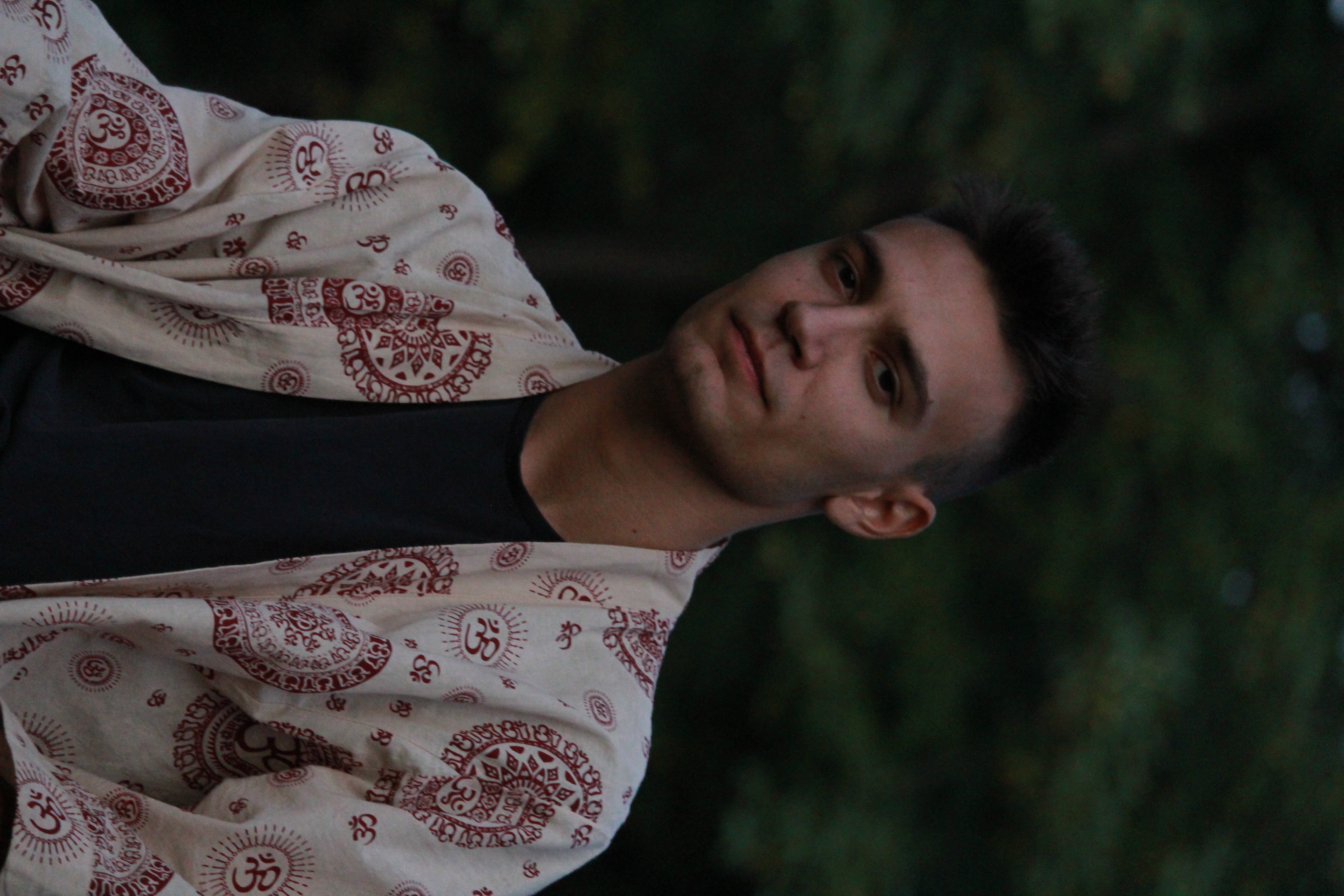 IDSS Tutor: Designer. Federico Gualandi, University of Bologna, Bologna, Italy.
Master Degree in Advanced Product Design and graduate in Industrial Product Design. Federico was born and grew up in Bologna. Designer full of ambitions and ideas with passion and desire. Very inclined to Team Work and with good Team Leader skills.
"My goal is to improve myself, test myself with new challenges to understand what I can become."
Top page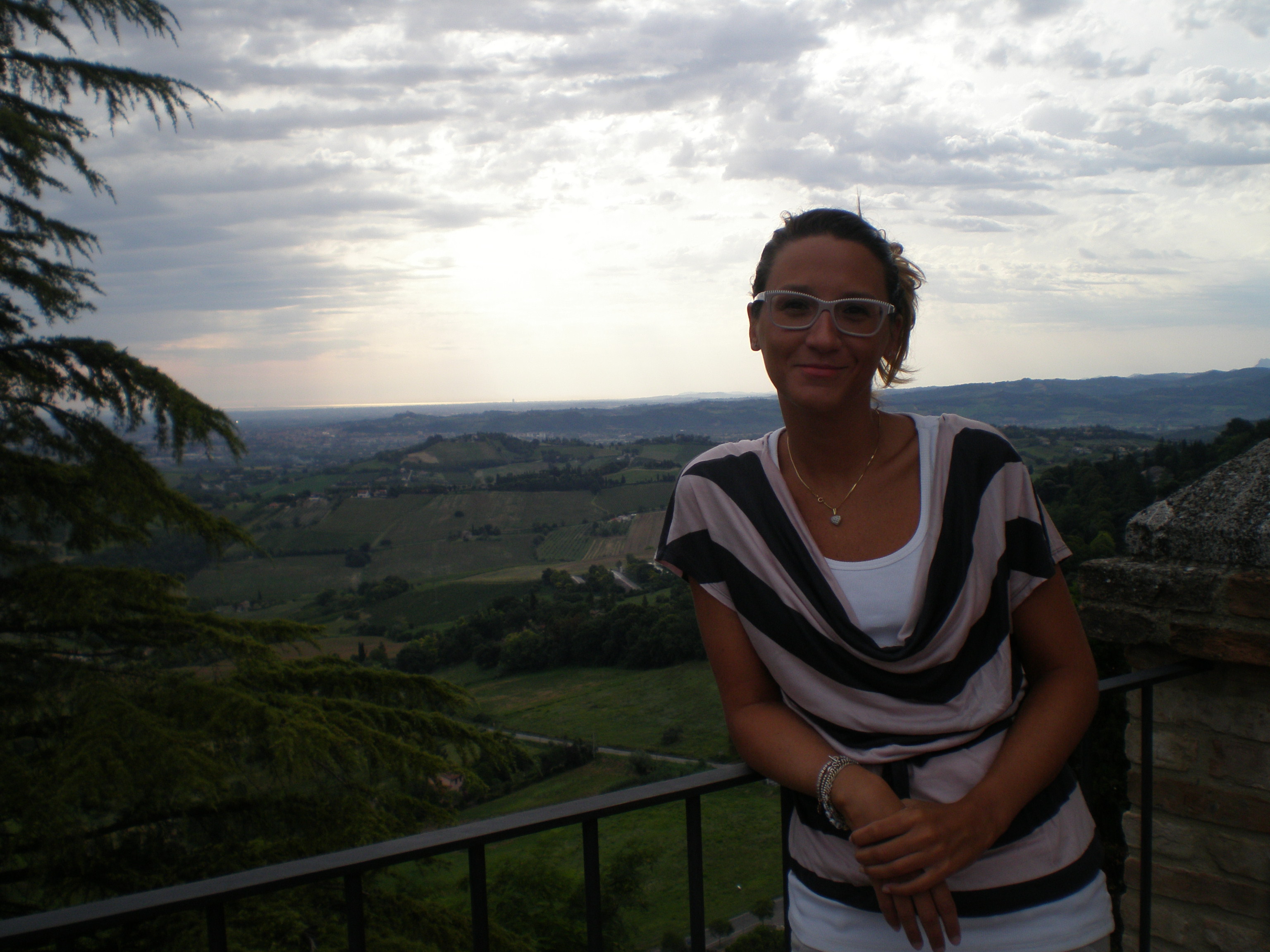 Administration: Roberta Partisani, Segreteria Organizzativa Ce.U.B., Italy.
Centro Residenziale Universitario di Bertinoro, Via Frangipane,6 - 47032 - Bertinoro (FC) Italia.

Top page